Fortress 36"" Gas Indoor/Outdoor Fireplace
SKU: HTL-ODFORTG-36
Select options below to price your complete product
Availability:
Not in Stock 03/11/21
*This item is not in stock. Items from Outdoor Lifestyles take 5-10 business days to arrive. After you place your order, we will contact you with a firm ETA.
Features
Anti-reflective glass, Touch screen remote control (RC400), Halogen accent lights, Factory installed outdoor kit, 56,000 BTUs, 36"" x 30"" viewing area, CSA design certified, Traditional or herringbone brick interior., Units are built NG. Conversion kit required for LP., Requires 8"" DVP pipe. Must have a 24"" minimum vertical vent before attaching a 90?? elbow to unit. See venting section., Approved for use with PVLP-SLP and PVI-SLP-B with power vent wire harness (order separately). See venting section of manual. This fireplace offers single-sided viewing.
Warranty
All parts including handles, external enameled components and other material are warranted for 1 year. Electrical components, molded refractory panels, and glass liners are warranted for 2 years. Vent free burners and vent free logs are warranted for 5 years. Burner, logs and refractory are warranted for 10 years. Firebox and heat exchanger have a limited lifetime warranty. (Please contact us for further detail)
Select Builder Options:
Add to Cart
View Cart
Checkout
Complete your item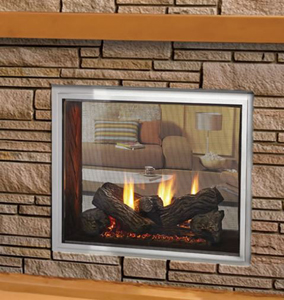 Traditional Brick Refractory For 36"" Fortress Unit
$297.00
Add to Cart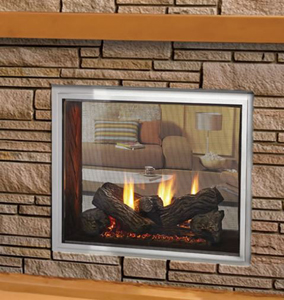 Herringbone Refractory For 36"" Fortress Unit
$339.00
Add to Cart