6' Canvas Push-Button Tilt Umbrella - Black Frame
SKU: TRE-UM906CK9/5453
Availability:
Not in Stock 05/01/21
*This item is not in stock, but it is available domestically from Treasure Garden with a 4-6 week lead time. After you place your order, we will contact you with a firm ETA.
Description
Treasure Garden umbrellas are the premier shademaker for your patio. Ranging from 6' diameter to 13' diameter and with many unique styles and shapes, there's a shade for any patio or deck. Sunbrella solution-dyed acrylic fabrics offer vibrant colors, and are extremely durable, coming with a five year fade warranty. Frames are made from heavy-duty aluminum with many tilting options to make it easy to put the shade where it's needed most. Weights, extension poles, protective covers, rugs, and many other accessories will complement your umbrella and help customize your patio.
Included
1x 6' Canvas Push-Button Tilt Umbrella - Black Frame
Features
The Market Aluminum umbrella collection offers lots of shade in a clean design. The Push-Button Tilt, made of aluminum rust-free frames and durable Sunbrella fabric, allow for tilting the umbrella incrementally up to a 45 degree angle through a manual button-activated system to block the sun as it moves during the day. We recommend a minimum 50lb base for using with a table, and 80 lbs when the umbrella is freestanding.
Dimensions
Length: 72Depth: 72 Height: 73.6/90.7
Warranty
Solution dyed umbrella fabric from Sunbrella and Outdura is warrantied against fading for five years; O'bravia fabric is warrantied for four years. Frames are warrantied against breakage for a period of one year. Damage resulting from exposure to high winds or storms is not covered by the warranty. Umbrellas should be brought down and stored inside during storms or windy weather. Protective covers are warrantied for a year.
Frequently bought together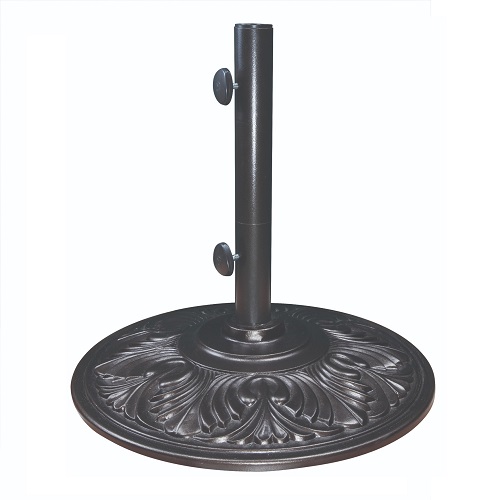 Deco 50 Lb. Umbrella Base - Black
$164.99
Add to Cart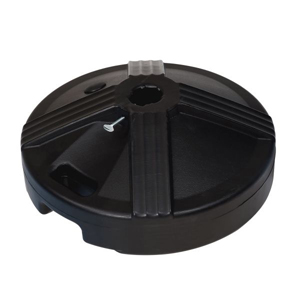 Woodard 50 Lb. Plastic Umbrella Base - Black
$71.00
Add to Cart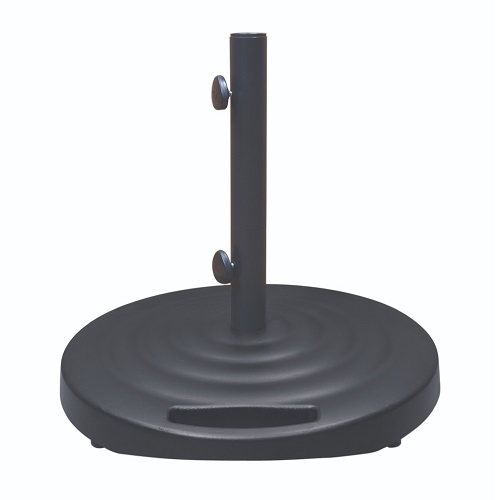 Monaco 100 Lb. Umbrella Base - Black
$382.00
Add to Cart